Our History
L J Ross Associates is a certified Minority Business Enterprise (MBE) founded in 1992 by Al Ross with a passion to help companies successfully manage their revenue recovery programs and providing the best customer service possible as an extension of your business.
L J Ross entered the debt collection industry by providing check collection and check verification services to retailers. Since then, L J Ross has expanded its operations into all major accounts receivable verticals including into the governmental (1994), utility industry (1996), medical industry (2001), commercial (2002), financial industry (2002), and educational industry (2006). In addition, L J Ross licensed to perform collection services in all 50 states and locales requiring such licenses, making us capable to serve your needs nationwide.
We train our representatives to use the most ethical and consumer-friendly practices, helping to maintain the relationship that you have built with your customers, while also providing our clients with the results they need.
We offer industry leading technology along with proven recovery results providing superior results for our clients. For over 28 years, L J Ross has focused on people, priorities, performance and commitment. Our services have proven to be effective by increasing communication and revenue, reducing operational costs and ensuring better customer relationships.
Our Core Values
Our Core Values guide every decision and interaction in how we conduct business, and they shape our office culture as well.
INTEGRITY: Do the right thing every time!
HAVE GRIT: Persist and persevere!
SERVICE EXCELLENCE: Wow the customer!
BE RESPECTFUL: Be helpful, humble, and kind!
ACCOUNTABILITY: Do what it takes! Go get it. Get it done!
INITIATIVE: Identify opportunities to improve results!
LAUGH: Laugh your heart out!
Our People
Our greatest asset is our highly skilled people and the collective knowledge we share. Each team member desires a sense of dignity, pride, and satisfaction in what we do. We believe we are most effective when we work as a team, respecting each other's contribution and importance.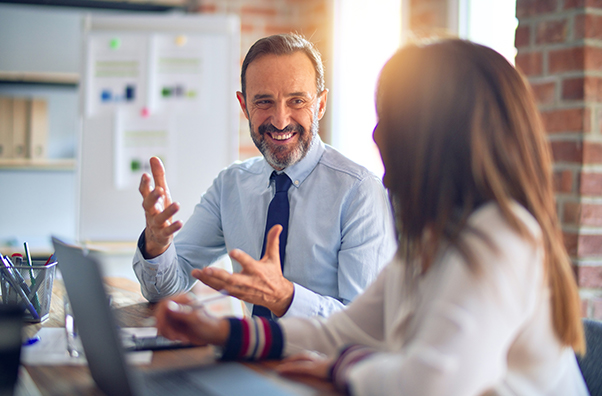 In the Community
L J Ross believes in making a difference in the community and giving back. We are committed to supporting all of our communities across the country. We strive each and every day to make our community a better place with our generosity of spirit and commitment to helping others.
Just a few of L J Ross' community partners include the American Cancer Society, Highfields, Big Brothers Big Sisters, AWARE, Challenge Day and the United Way.